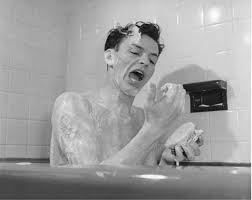 Singing in the bath?
Dancing in the dark?
SPLAT is looking for you!

Thanks to all of you who came and spoke to us at the Freshers Fair, particularly new subscribers to this email.
Encouraged by our numbers, we will arrange a meeting in February with those who've expressed an interest to see if we are able to put on a show.
We are looking for people who might be involved, on-stage or off aged from 8-80…..

As a village group, we involve as many villagers in our productions as we can. And we are avowedly a mixed ability class, as anyone who has seen us would attest….
Feel free to contact any of us directly:
Pam Hildick 267927 pamelalynhildick@gmail.com
Tony Bond   261941   familybond@live.co.uk
Anne Griffiths  265386  grifffithsam@gmail.com