Crime and Antisocial Behaviour
Over the past few weeks we have received numerous reports from Hertfordshire Neighbourhood Watch members concerning scam telephone calls from persons claiming to be from BT. In most cases, the caller claiming to be from BT has told them that other people have hacked into their home internet and are misusing it and have possibly stolen their credit card or bank details. In some cases they have told the resident that they are going to disconnect their service.
Please beware anyone who calls or emails claiming they are from BT or any other telephone or internet service provider, particularly if they ask for access to your computer and/or if they ask for personal or financial details.
If you are in doubt about any cold callers, just hang up. If you wish to check with the company to see if the call was genuine, then using a different phone (this is important), call the number that you have on your contract or utility bill to check it out with the genuine company. Sometimes the scammers can hold your line open in order to trick you into thinking you are calling another number, so if you don't have an alternative phone to call from, it is a good idea to phone someone you know first before calling the company to make sure that they have not held your line open.
Sarratt - Dec 2017 crime & ASB figures*
Anti-Social Behaviour (ASB) incidents*
Total Crime in Three Rivers
Further details/Other crime
Damage was caused to a vehicle parked at The Grove on 01/03/2017
Damage was caused to a vehicle on
Dimmocks Lane between 11/03/2017 and 12/03/2017
Burglary at a caravan parked on Rousebarn Lane between 08/01/2017 and 17/03/2017
Burglary at a pub on 20/03/2017
Theft of golf putter from The Grove between 24/03/2017 and 01/04/2017
Enquiries have been carried out into the above incidents and crime prevention advice has been given where appropriate.
ASB
*ASB is not defined as 'crime' however it has been included in this table for your information as it can affect the wider community and we (police) are jointly responsible with local councils for dealing with it. Recordable ASB includes neighbour disputes and noise nuisance, as well as issues such as regular rowdy behaviour in public places.
More Information
For more details on crime in your area please visit www.police.uk. Enter a postcode to see the 'crime map' for the local area.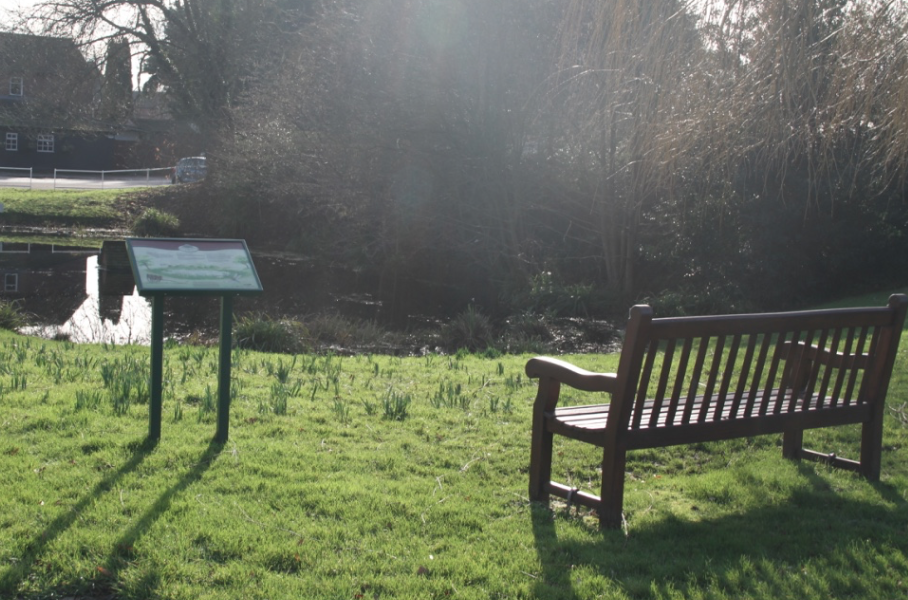 *Useful information
You can follow your local team on Twitter @RickmansPolice
Sarratt Parish Council area is covered by police beat code C2G. The allocated officer for that area from the Safer Neighbourhood Team is PCSO Steve Jacob.
Visit www.herts.police.uk where you can find the latest police and crime news, crime prevention advice and people wanted by police.
Police non-emergency number 101. (In an emergency always use 999).
Contact Crimestoppers anonymously with information about crime on 0800 555 111.
Sergeant's Message
As the weather improves and people's behaviour changes as a result, we generally change the emphasis of our crime prevention advice we give to the public. During warmer conditions, opportunist burglars look to take advantage of open doors and windows and insecure outbuildings.
Despite the temptation to try to keep the temperature down, we advise residents to close and lock all doors and windows at night or when you're going out during the day. Things to remember are PVCu type doors which have multi-locking systems – but you need to lift the handle and lock it with a key in order to secure it fully. Make a habit out of checking ground floor windows are closed and locked when you go to bed. Upstairs windows should also be locked when the house is unoccupied.
We also advise that you keep your garden and outbuildings secure as burglars can target property in these as well. Furthermore they can use things like tools or ladders left insecure to break into your home. Make sure you lock any gates, garages and sheds, and keep fences in good repair. Always tidy away tools or other equipment after doing the gardening.
If you have any concerns about crime or anti-social behaviour please contact PCSO Steve Jacob on 101 or by email steven.jacob@herts.pnn.police.uk or you can contact him direct if the matter is of a more serious nature on Airwave radio, when on duty, on 01707 354192. (In an emergency always use 999.)
Sgt Neil Canning
Rickmansworth and District Safer Neighbourhood Team
Police and Crime Commissioner Message
Spring has arrived and I'm sure, like me, many of you look forward to the longer bright evenings that we can enjoy from now on into the summer months.
Farmers will be making use of this extra daylight as their busiest seasons creep up on them. Having met a group of farmers recently on a district day, I was saddened to hear about the continued problem of fly-tipping that blights their land.
Building materials, broken glass, household waste and even asbestos are being dumped on their property – all of which cost the landowner a lot of money and time to clear up.
I am determined that we tackle the problem of fly-tipping in Hertfordshire. There are a number of on-going investigations and I put it to those that commit these offences that time is running out for them.
There has been some success too in catching some of these offenders– most recently when a vehicle was seized by police in connection with a suspected fly-tipping offence in Hemel Hempstead. In the period from April 2016 to January 2017, thirty-two cases of fly-tipping offences were successfully prosecuted by Hertfordshire's Boroughs and Districts.
I have provided a grant of more than £80,000 to help local authorities tackle fly-tipping across the county. This grant will be used to cover a wide spectrum of initiatives, including the purchase of new cameras for deployment at fly-tipping hotspots across Hertfordshire.
I am also investigating using funds generated from the Proceeds of Crime Act (POCA) (the money confiscated from criminals) as way of compensating landowners who have been left with a hefty clearing-up bill.
Working together and keeping our eyes open will help ensure that offenders are brought to justice.
A brilliant example of partnership working in action is the mental health triage service that has been running in Hertfordshire since 2015, which has reported a significant drop in the number of people in mental health crisis being held under the Mental Health Act.
The service which began in the Force Control Room two years ago had a mental health specialist in place to give advice and information to police officers around proposed detentions under the Mental Health Act. This service then expanded to a clinician providing support on the ground through street triage.
This partnership pilot between the police and the NHS is already delivering solid results – the addition of an ambulance to the service last December, which was supplied by the East of England Ambulance Services Trust (EEAST) avoided 43 people from going to A&E.
I'm now funding a full cost-benefit analysis of the scheme to see what the best model of street triage is for Hertfordshire and whether on that basis; it should be extended and made permanent.
The facility is reducing the demand on our public services, but far more importantly it is providing a much better and more appropriate service for people who find themselves in mental health crisis.
Our community measures us by how we look after the most vulnerable in our care, which is why I am proud of the effective Independent Custody Visitor Scheme that is managed by my office.
Through this programme, we have recruited almost 60 volunteers who are specifically trained to monitor the well-being of detainees in custody suites through unannounced visits, ensuring any issues relating to them or the suites are addressed.
To find out more about the scheme, you can watch a short film on my website – www.hertscommissioner.org and on Facebook – www.facebook.com/hertspcc.
We are always looking for volunteers and would be delighted to hear from you if you are interested.
David Lloyd
Police and Crime Commissioner for Hertfordshire