Have you been a local Hero?  Do you know someone who has ? 
In the last few months during the pandemic we have all had to endure the most testing of times!! 
Is there an individual or a business that you think has gone above and beyond to help out in our community ??
We are looking for our local Heroes.
Please nominate who you think should be recognized as a local hero or a Business hero.
Just let us know who they are and why you are nominating them.
Email us at : amc.sarratt@gmail.com
The person or business you are nominating just needs to be in the Parish of Sarratt & Chipperfield. 
Nominations open from : September 10th – October 30th. 
All Heroes will be announced – date to be confirmed 
Let's nominate and recognize them for all they have done in the most turbulent of times.
 There will be awards!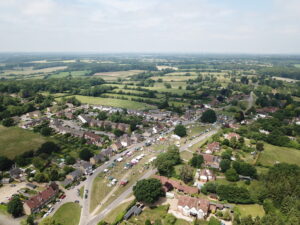 Pop Up Community Cafe will have a Heroes welcome party when we open again… free cake and fun for All!
  Sarratt & Chipperfield Community Foundation