The Garden Company Ltd
Based at Chipperfield Garden Centre, The Garden Company creates places of enduring value through design expertise and landscaping craftmanship. Our award-winning work is rich in detail and drawn from 30 years of experience. We support our clients every step of the way to deliver bespoke, handcrafted spaces that they love. We build to our own designs and we also offer a landscaping service to other garden designers, landscape architects and home-owners (with designs originated elsewhere). Our landscaping services encompass initial consultation and detailed costings together with all aspects of the build – ground works, drainage, hardscaping, softscaping, lighting and irrigation. Alongside our own highly skilled teams, we have a strong network of craftspeople to hand for additional needs (e.g. joinery, water features) and long-established partnerships with suppliers and nurseries. We are also experienced at liaising with other parties e.g. structural engineers, architects – and we work regularly with other contractors as part of large, complex projects.
The creation of spaces is just one aspect of our work. Equally important is the work we do to nurture clients' gardens and grounds, ensuring that they go from strength to strength, year after year.  On an agreed schedule, our dedicated teams provide a highly professional gardening service which includes far more than mowing lawns or weeding borders. Our Horticultural and Gardens Manager provides you with a 'one-stop-shop' for expert advice, planning specific tasks or to discuss new or long-term ideas.
Phone: 01442 832666
Twitter: @gardencomp
Instagram: @thegarden_company
The Garden Company Ltd, Chipperfield Garden Centre,
Tower Hill, Chipperfield,Herts WD4 9LH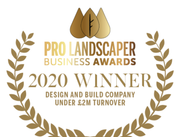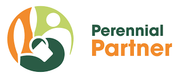 Garden with a view and English oasis, our thanks go to Photographer  Rebecca Bernstein.