Hi I am Rosanna. I like horse riding and swimming.
My favourite subject at school is English. I am looking forward to being a Junior Journalist and helping the community.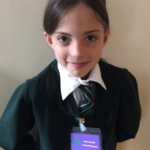 Hello my name is Jude. I like football, cycling, doing art and helping the community and going on the computers!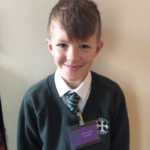 Hi and I'm Alf.
I like bike riding and swimming. I like making up jokes, do you want to hear one?
What's a ghost's favourite car?
A Boooooogatti or a Lambooooooogini
I am looking forward to helping the community.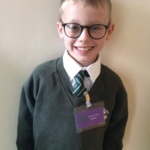 A big Thank you goes to Mrs Haley Pinner for popping in to the Community Cafe today with her team! Good to meet our new Journalists …… we hope you enjoyed the cake.